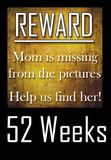 Oops! I missed last week! I new it would happen sooner or later. Oh well, I'll just pick up here where I left off.
This week I'm not going with a pic with either of the kids. As moms we put much of our time and energy into our kids, but to keep sane I think we all need to have our own interests and make a point to make some "me" time! That is what I did this past Friday. I met up with some friends to go see Rick Springfield (again!). This is me with the friend that agreed to go with me if I saw NKOTB with her. She enjoyed the show........or so she says!
Check out my previous post if you want to see a pic of me with the man himself!!
Click on the button at the top of this post to join in or see all the other beautiful moms out there!